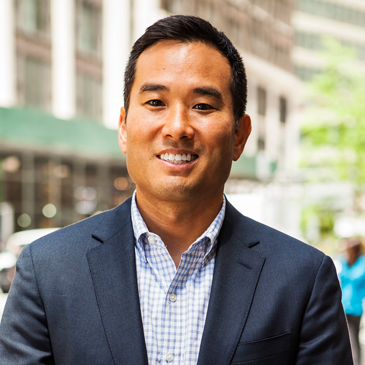 Fred Lee became the Co-CEO of NYCEEC in July 2019. He helped launch NYCEEC, as a founding member, previously serving as NYCEEC's Director of Legal & Business Development and Vice President.
Fred has experience in clean tech, real estate finance and the public sector. Prior to joining NYCEEC, Fred led the Center for Economic Transformation's Clean Technology and Energy team at the New York City Economic Development Corporation. He served as project lead on a variety of energy efficiency and renewable energy projects and focused generally on developing the clean technology and energy sectors in NYC. Prior to entering the energy related industry, Fred was a structured finance attorney, focusing on securitization of real estate related securities.
Fred holds an MBA with a concentration in real estate finance from Columbia Business School and a JD from Cornell Law School. He also holds a BA in Political Science from Amherst College.