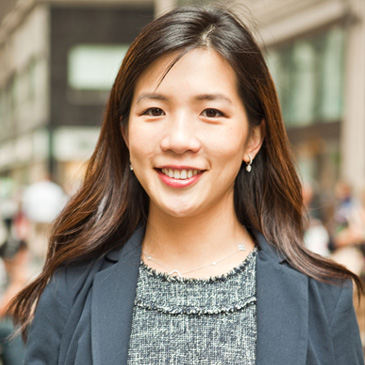 Jessica is the Director of Development at NYCEEC.  Jessica is responsible for leading philanthropic fundraising and cultivating relationships with NYCEEC's supporters.
Jessica brings a breadth of experience in sustainability, policy and finance. These include JPMorgan, a venture-backed information services start-up and the NYC Mayor's Office of Sustainability (MOS) during Mayor Michael Bloomberg's administration. At MOS, Jessica developed the financing and green jobs components of the Greener, Greater Buildings Plan.
Jessica holds an MBA from the Wharton School and an MA in Environmental Studies from the University of Pennsylvania. She also graduated with a BA in Economics and in History of Art with Distinction from Yale University.