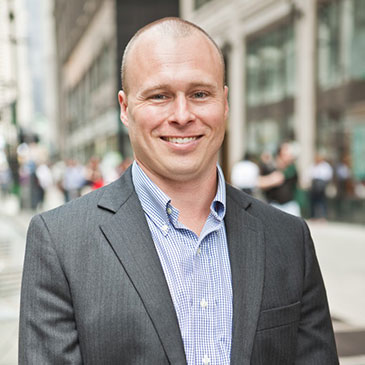 Michael is NYCEEC's Deputy General Counsel.  He assists the Director of Legal & Business Development in managing the day-to-day legal affairs and operations of the organization and provides legal advice on various programs and projects. In addition, Michael provides support to NYCEEC's transaction managers in negotiating and closing financing and other transactions.
Michael has broad experience advising clients on various corporate matters and representing them on a diverse array of commercial, financial, climate change mitigation and adaptation, real estate, and other transactions.  Prior to joining NYCEEC, he was Counsel at the New York City Economic Development Corporation and was a Research Fellow at the Sabin Center for Climate Change Law at Columbia Law School.  Michael started his legal career at White & Case LLP as a project finance and climate change attorney in the firm's New York and Abu Dhabi offices.  He also served for over four years in the United States Coast Guard.
Michael holds a JD from Fordham University School of Law and a BA in Editorial Journalism from the University of Washington.  He is admitted to practice in New York.