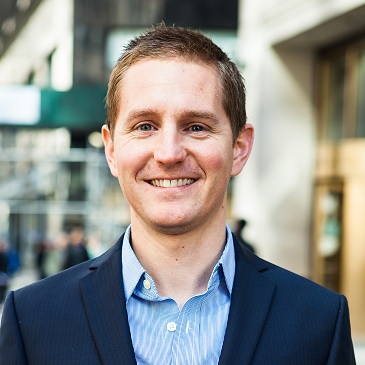 Patrick is the Associate Director of Engineering for NYCEEC.  He assists in the development and implementation of NYCEEC's policies and best practices with regard to energy efficiency and building technologies.  Patrick provides engineering due diligence and assists in the execution of energy retrofit transactions.
Patrick has diverse experience in energy efficiency and building systems optimization.  Working as a consultant in the commercial and industrial facilities sector, he has performed a multitude of investment-grade energy audits, retro-commissioning, and feasibility studies.  He also has expertise in building automation systems, energy project retrofits and implementation
Prior to joining NYCEEC, Patrick worked as a project implementation engineer for Michaels Energy where he managed energy efficiency retrofit projects from benchmarking through design, construction, commissioning and evaluation.  Additionally, Patrick has experience with energy program development, LEED facilitation, whole building energy modeling and new construction design assistance.
Patrick holds a bachelor of science in mechanical engineering and environmental studies from Iowa State University and is fluent in Spanish.  He is a LEED accredited professional and a registered Professional Engineer.