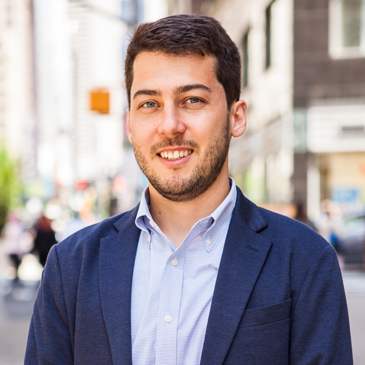 Peter is an Associate for NYCEEC.  Peter manages NYCEEC initiatives related to the City of New York, as well as communication with various stakeholders in the clean energy financing sphere.  Peter has experience in real estate finance and urban planning.
Prior to joining NYCEEC, Peter was a Project Manager at the New York City Department of Housing Preservation & Development (HPD), where he led the financing of numerous rehabilitation projects for affordable multi-family housing.  Peter's development experience includes public and private capital sources, Low-income Housing Tax Credits, Brownfield Redevelopment Tax Credits, and New York City affordable housing policy.
Peter holds an MS in Urban Planning from Columbia University and a BA in Mathematics from Hamilton College.