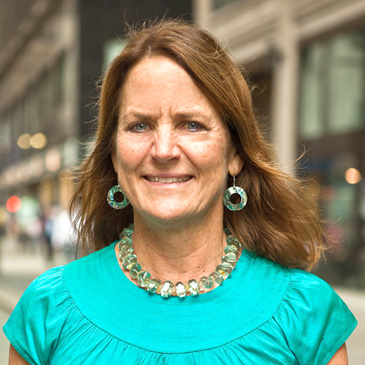 Posie heads NYCEEC's business development efforts to provide financing for projects that save energy or reduce greenhouse gases. She has spearheaded NYCEEC's efforts to help buildings comply with the City's Clean Heat law (Local Law 43) by providing innovative funding throughout the five boroughs for heavy oil fuel conversions.
With over 28 years of experience at various firms on Wall Street, Posie has served as trading manager of various asset classes, managed the business development and origination of new products and acted as industry spokesperson in operations, accounting and regulatory matters.
Posie holds an MBA in Finance from Fordham University and is a graduate of University of Colorado, Boulder (Asian Studies).  She received her certificate in Landscape Design from the New York Botanical Gardens.