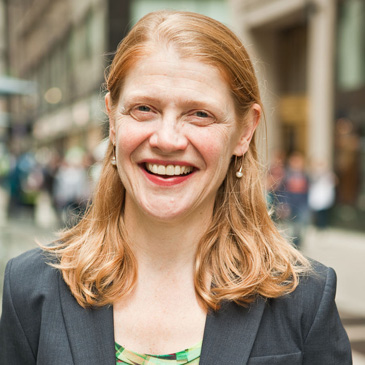 Susan is the Chief Executive Officer of NYCEEC. Susan is the day-to-day leader and visionary, and drives the team towards fulfilling NYCEEC's mission.
Susan is a seasoned professional with over seventeen years of experience in financial markets. Prior to joining NYCEEC, Susan developed a funding strategy for an energy efficiency project developer and advised a major national bank on product opportunities in energy efficiency finance. Susan has also managed financial sector advocacy for the Natural Resources Defense Council (NRDC), one of the nation's leading environmental action groups. Additionally, she has held executive positions at a non-profit financial advocacy institution and at for-profit financial institutions in the mortgage and asset-backed space, including Deutsche Bank and GE Capital.
Susan holds an MBA in finance from the Wharton School at the University of Pennsylvania and a BA from the University of Pennsylvania.