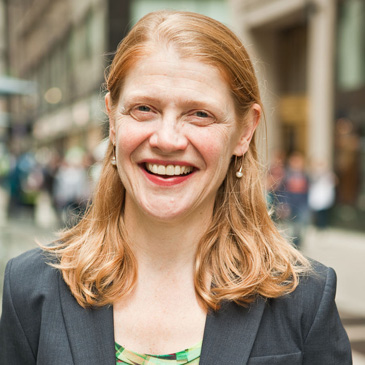 Susan is the co-CEO and has led the organization since its launch in 2011. Her co-CEO responsibilities are focused on business development, loan originations, communications and development.
Having worked over twenty years in finance and many years in the environmental advocacy and non-profit sectors, Susan brings deep experience and a wide breadth of knowledge to her leadership role. Most recently prior to NYCEEC, Susan helped launch another energy efficiency financing start-up in the private sector and led capital raising for this business.
Susan was also a senior finance fellow at the Natural Resources Defense Council (NRDC), one of the nation's leading environmental action groups. There she managed NRDC's financial sector advocacy with the goal of directing capital towards clean energy solutions by incorporating carbon risk in financing and investment practices and by developing innovative financial products.
Susan has also held executive positions at a non-profit financial advocacy institution and at for-profit financial institutions in the mortgage and asset-backed space, including Deutsche Bank and GE Capital.
Susan received an MBA in finance from the Wharton School at the University of Pennsylvania and a BA from the University of Pennsylvania.